Hi,
I think you already know that I love Emojis 💖. I'm using them all the time, too much if I listen to my wife !
Since I started to use them in Qlik Sense for "fun", I'm seriously thinking that they can be really usefull in Dataviz.
Emojis are the most efficient way to express your idea in only one character
Then, you can add a qualitative information to a dimension like in this GIF :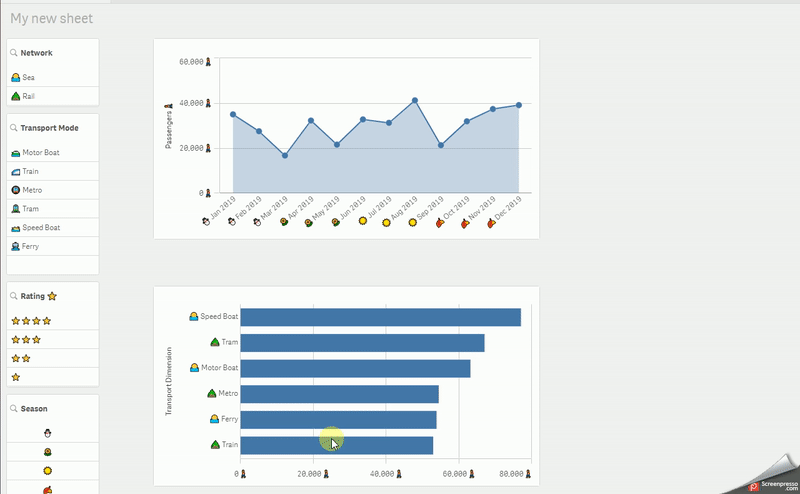 In my example, you can see for each transport mode his family, Sea or Railway. Without thinking "ok, this one railway, sea, railway..."
It's meaningful when you select summer, and all three Sea transports modes are leading !
You can Download the app 🌟The Ultimate Guide for Emojis in Qlik Sense 🌟.qvf
Did I convince you tu use Emojis or not ?
Let me know in the comments